What is Sequestration?
"Sequestration" is a process of automatic, largely across-the-board spending reductions under which budgetary resources are permanently canceled to enforce certain budget policy goals. It was first authorized by the Balanced Budget and Emergency Deficit Control Act of 1985 (BBEDCA, Title II of P.L. 99-177, commonly known as the Gramm-Rudman-Hollings Act).
Two provisions were included in the BCA that could result in automatic sequestration:
• Establishment of discretionary spending limits, or caps, for each of FY2012-FY2021. If Congress appropriates more than allowed under these limits in any given year, sequestration would cancel the excess amount.
• Failure of Congress to enact legislation developed by a Joint Select Committee on Deficit Reduction, by January 15, 2012, to reduce the deficit by at least $1.2 trillion. The BCA provided that such failure would trigger a series of automatic spending reductions, including sequestration of mandatory spending in each of FY2013-FY2021, a one-year sequestration of discretionary spending for FY2013, and lower discretionary spending limits for each of FY2014-FY2021.
In fact, the Joint Committee did not develop the necessary legislation and Congress did not meet the January 15, 2012, deadline. Thus, automatic spending cuts under the BCA were triggered, with the first originally scheduled to occur on January 2, 2013. Legislation was enacted on January 2, however, that delayed the effective date until March 1, 2013 (P.L. 112-240).
Under the Statutory PAYGO Act, sequestration is part of a budget enforcement mechanism that is intended to prevent enactment of mandatory spending and revenue legislation that would increase the federal deficit. This act requires the Office of Management and Budget (OMB) to track costs and savings associated with enacted legislation and to determine at the end of each congressional session if net total costs exceed net total savings. If so, a sequestration will be triggered.
Read the full report from the Congressional Research Service here.
How Will Sequester Cuts Impact Louisiana?
If sequestration were to take effect, some examples of Louisiana programs and resources that would be affected this year include:
Teachers and Schools
Work-Study Jobs
Head Start
Protections for Clean Air and Clean Water
Military Readiness
Law Enforcement and Public Safety Funds
Job Search Assistance
Child Care
Vaccines for Children
Public Health
STOP Violence Against Women Program
Nutrition Assistance for Seniors
Read the full report of nationwide and Louisiana-specific sequester impacts here.
By The Numbers: The President has already approved more than $2.5 Trillion in deficit reduction, with another $1.5 Trillion still on the table for discussion, including:
$200 Billion in an even split between defense and nondefense spending
$400 Billion in health-related savings
$200 Billion in non-health mandatory savings
$580 Billion in closed tax loopholes with a deduction cap of 28% for the wealthy
Read the Whitehouse published table with additional detail and specifics here.
VISUALIZE THE ISSUE:
Civilian Agency Cuts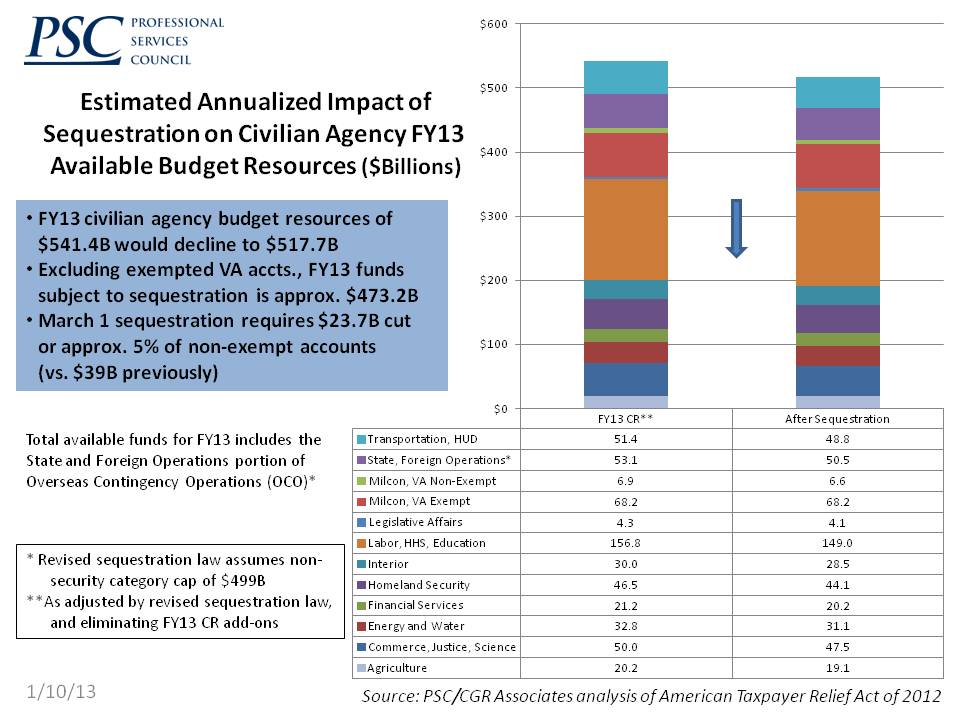 Click to enlarge
Department of Defense Cuts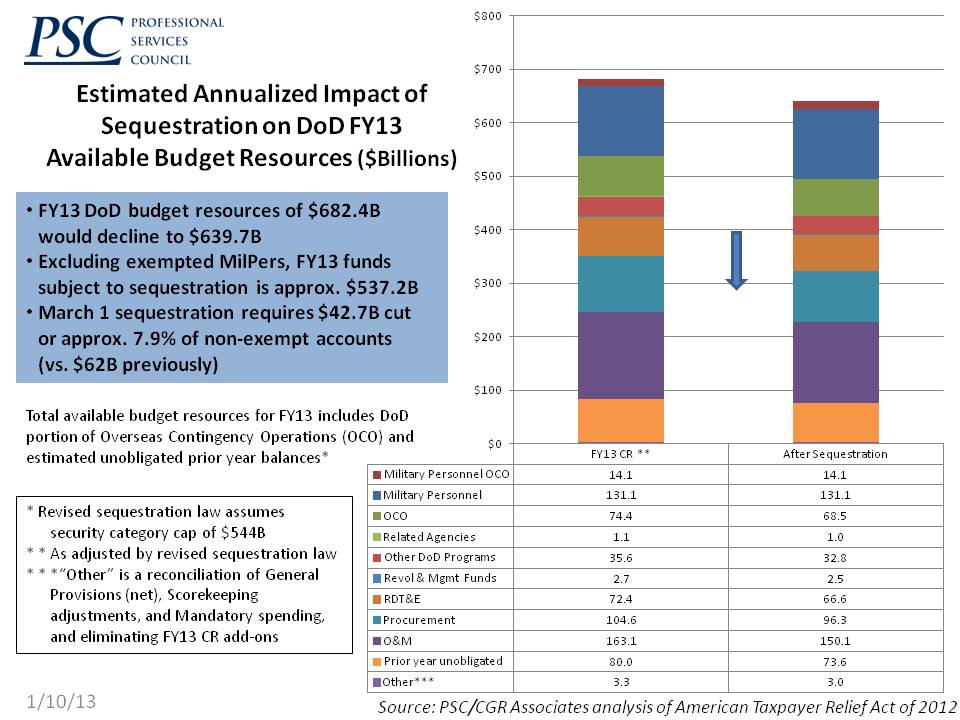 Click to enlarge
GET INVOLVED
Louisiana Senate
The Louisiana House of Representatives
Your US Senators
---
Black Men's Roundtable for Voter Engagement
By Trupania Bonner
"Black voters and elected officials have less influence now than at any time since the civil rights era. And since conservative whites control all the power in the region, they are enacting legislation both neglectful of the needs of African Americans and other communities of color (in health care, in education, in criminal justice policy) as well as outright hostile to them, as in the assault on voting rights through photo identification laws and other means."

- Dr. David A. Bositis (BA, Northwestern, MA, PhD, Southern Illinois University) of the Joint Center for Political and Economic Studies.
Positive political change is needed. The only way it can happen is through creating voter registration and voter education campaigns across the nation. Historical voting practices of Jim Crow laws in the South marginalized communities of color. Currently in New Orleans the civil and human rights of Black Men & Boys are still being threatend by Jim Crow type policies and practices through redistricting, restrictive funding for the public sector, and legal manuevering. We have to begin to make political civic engagement a part of our everyday lifestyle unless we will have given back every "right" we have ever fought to have. We have witnessed first hand the political resegregation of New Orleans through redistricting, now we are dealing with the implementation of curfew for young adults, lack of affidavits at voter centers, and the constant push to move from public health, education and public safety programs or systems altogether. African Americans in New Orleans rank number one in the US in terms of Infant Mortality Rates (IMR). This is usually a revealing indicator of overall health, access to healthcare, and a country or States spending priorities. Through excercising our right to vote we can create the positive political change needed to grow and sustain our communities.
Lets Come Together...
This is an invitation to come together and organize for a better day for Black Men & Boys in New Orleans. Whether you're a concerned individual, community based organization, or public official, you are welcomed to enter this space and join with other concerned Black men to move forward as a collective on voter engagement in 2012.
Next Steps...
If you are at all interested in taking the next step, please join us on February 3, 2012, 6pm @ Xavier University's Norman C. Francis Building (located at the corner of Drexel Drive and Short Street). Refreshments will be served. Please RSVP by calling 985.643.6186
The Black Men & Boys Initiative (BMBI) seeks to shape a new future for Black Men and Boys beginning in the great city of New Orleans. This multi-year initiative is composed of strategic community and national campaigns focused on issues of critical impact on Black Men & Boys. Community-rooted campaigns will focus on community-building and policy advocacy. BMBI Programs will also focus on data collection and dissemination as well as creating and sharing positive images of Black Men & Boys.Together these programs and campaigns work toward one shared vision of helping to make New Orleans a place where Black Men & Boys can thrive.

Your Brother in struggle,

Trupiana "Trap" Bonner